THURSDAY JUNE 17, 2021 at 1pm ADT
C.A.R.P. Nova Scotia (NS) Chapter and the MacEachen Institute for Public Policy and Governance have partnered to host a discussion on priority actions identified by C.A.R.P. NS to transform Home Care in the province and across the country.
Please join us on Thursday June 17th at 1 pm ADT for the official launch of C.A.R.P. Nova Scotia's Position Paper: 'Working Together to Bring Home Care Home'. To register: CLICK HERE
To download a copy of  C.A.R.P. NS Continuing Care Home Care Home Position Paper 2021: CLICK HERE
Speakers include Mary Jane Hampton (chair), Sandra Bauld, Donalda MacIsaac, Bill VanGorder, and Grace Warner.
About the Speakers
Sandra Bauld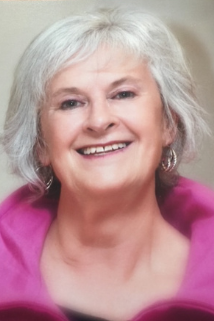 A nurse by profession, Sandra has taught at the Victoria General Hospital (VGH) School of Nursing in Halifax, worked in long-term care specializing in dementia care, and was an administrator in home care for nineteen years before retiring in 2015.
As a passionate proponent of home care, Sandra worked tirelessly to advance consolidated education for home support workers; to ensure appropriate wages, benefits, and worklife balance for home support workers; and to promote the value of these employees and their services to the continuum of care in Nova Scotia.
Sandra continues to advocate for homecare matters through participation on the C.A.R.P. NS Health Advocacy Committee; contributing to Mount Saint Vincent University's SALTY research project as an Advisory Group member; and seeking opportunities to educate about and champion for home care whenever possible.
Mary Jane Hampton (Chair)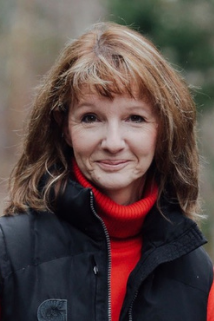 MJ is one of Atlantic Canada's best-known specialists in health policy. Her career began at the Manitoba Health Organization as a policy advisor, moving to Ontario to manage a District Health Council, and then establishing the Provincial Health Council in Nova Scotia in 1991 – the first such organization to be legislated in Canada.
Her public sector career track was fast and peppered with remarkable opportunities, culminating in her appointment as Nova Scotia's Commissioner of Health Reform. In that role, she was the principal architect of Nova Scotia's Health Care Blueprint, which built new governance and delivery systems on a foundation of primary health care.
In 1997 MJ created Stylus Consulting, which has been a go-to consulting firm for thought leaders for more than two decades. As a consultant, she has helped pave the way for new models of primary and urgent care, supported physician communities in shifting to new frameworks of funding and accountability, opened the door for the use of digital health as a tool for quality and has been a long-time champion of First Nation health. She has also become a respected mediator in the health and social service sectors when a third party is needed to find the truth and move everyone forward.
Donalda MacIsaac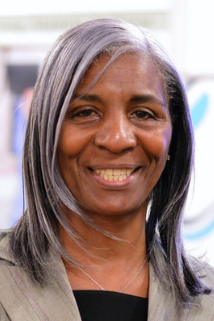 Donalda is a proactive community volunteer and passionate advocate with various organizations in relation to health care, education, mental health, seniors, youth and other initatives.
She is the past co-chair of the Cobequid Community Health Board, co-founder of the Diversity and Health Care Bursary funded by the QEII Foundation, and QEII communtiy volunteer connected to the bursary.
Donalda is currently a Patient Family Advisor on the provincial council for the Pathology and Laboratory Medicine program. She is also on several committees, including the Independent Phlebotomy Committee, Canadian Standards Association (CSA) Technical Committee for Blood and Blood Components, Health Standards Organization (HSO) Vendor Accreditation Committee, and C.A.R.P. Health Committee. Donalda is also a member of the board of directors for C.A.R.P. and the office manager at CIOE-FM 97.5 Community Radio.
Bill VanGorder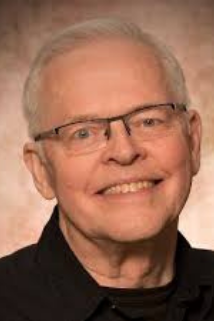 Bill VanGorder is the Chief Policy Officer and Chief Operating Officer for C.A.R.P – A New Vision of Aging for Canada and was the Founding Chair of the C.A.R.P. Nova Scotia Chapter in 2007. He is now the Senior Spokesperson for the C.A.R.P. NS Chapter.
He is a past Chair of the Nova Scotia Advisory Committee on Seniors' Issues to the Provincial Government (The Group of Nine) on which he has served for the past 14 years; Past Chair of the Serving Seniors Alliance Cooperative and longtime Board Member of the Theatre Arts Guild. From 1991 to 2007, Bill was the President and CEO of The Lung Association of Nova Scotia. Previously to that he spent 28 years with the YMCA, with the final 12 years as the Atlantic Area Director for the YMCA.
Bill is a graduate of Sir Wilfred Laurier University with a degree in Politics & Public Administration and is both a Certified Association Executive (CAE) and a Certified Fund Raising Executive (CFRE ).
Grace Warner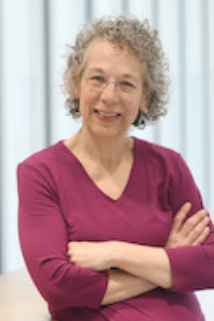 Grace is a Professor in the School of Occupational Therapy at Dalhousie University and an Affiliate Scientist with Nova Scotia Health.
She has been conducting research in the area of community-based health services for older persons for over 16 years. As an applied health services researcher, she is involved in a range of research projects that involve working with the health system and community partners focused on understanding and facilitating the implementation of innovations to improve the lives of older adults and their families.
Her current research projects include examining remote monitoring for homecare clients, homecare client trajectories over time, assessing frailty in primary health care, integrated community-based palliative care, and assessing the needs of community-living older persons.